Mounting
1. Pull until the cord snaps into place.
2. Fasten to the cord. ( see alternatives also )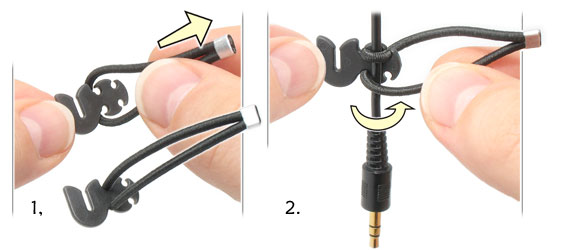 User guide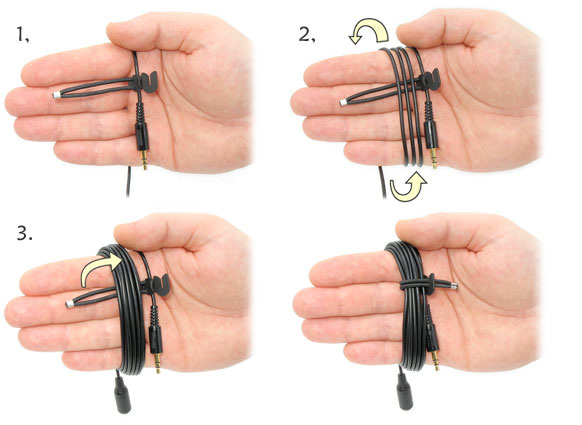 1. By the cable connection,
works well when the cable is attached to the device, for example mobile chargers.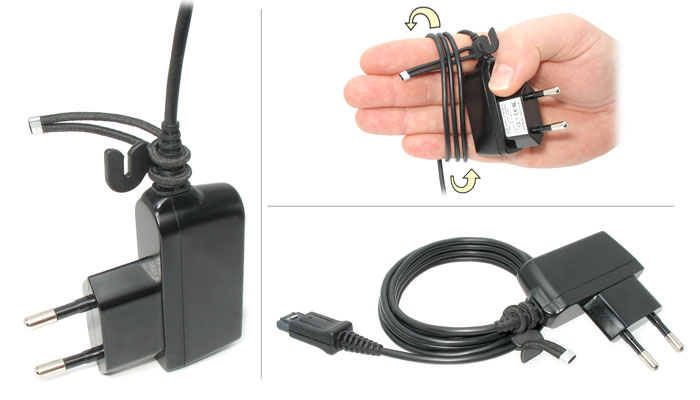 2. By the plug ,
Good for MP3 players, makes it quick and easy to bundle, shorten and "unpack" the headphone cable.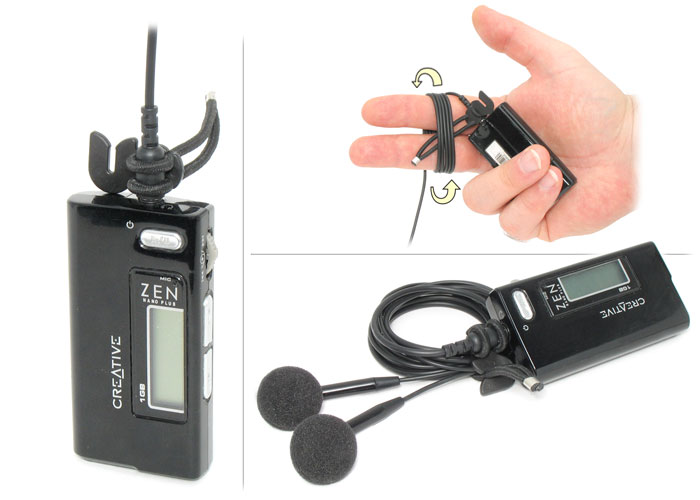 3. Bundle two cables together ,
useful when two short cables belong to the same device, examples :
- USB and power cable for an external harddrive
- file transfer and recording cable for an MP3 player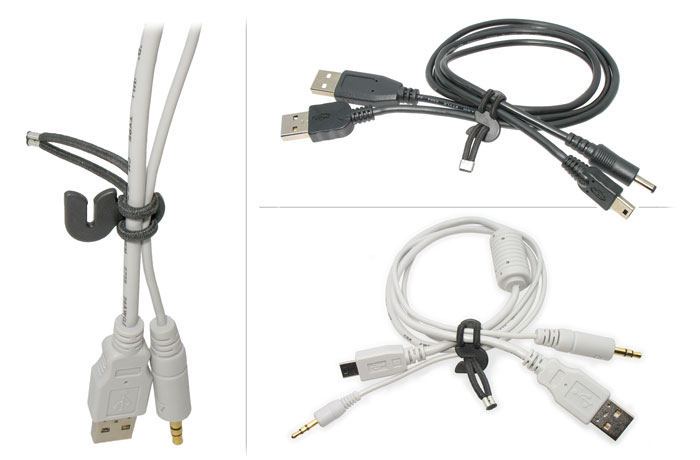 Other advantages :
After a short time of using KabelHolla most cables become slightly spiral shaped, benefits :
- the cables becomes easier to handle .
- bundling and unpacking of cables goes easier .
The risk of cable breakage is reduced when the cable is bundled by "rolling" instead of "folding" it.