Flashlight holder - elastic lanyard and rubber grip
How to make a practical and versatile flashlight accessory that makes it possible to
fasten the flashlight in many ways when you want hands-free light.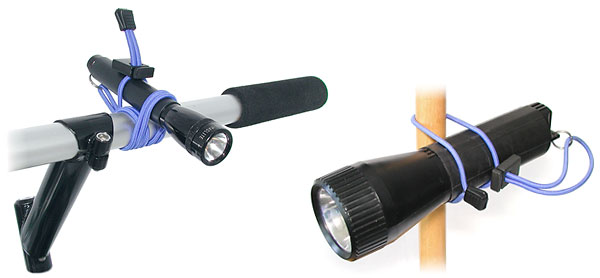 Example of use:
- small and medium sized flashlights (2AAA and 2AA)
( see the LampiFix website for detailed user guide and more tips)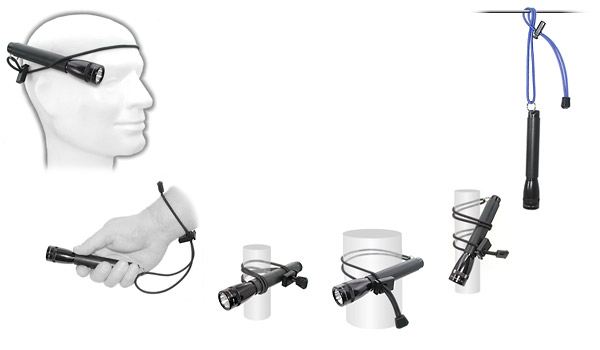 - Large flashlights (2D) can be fastened as shown below.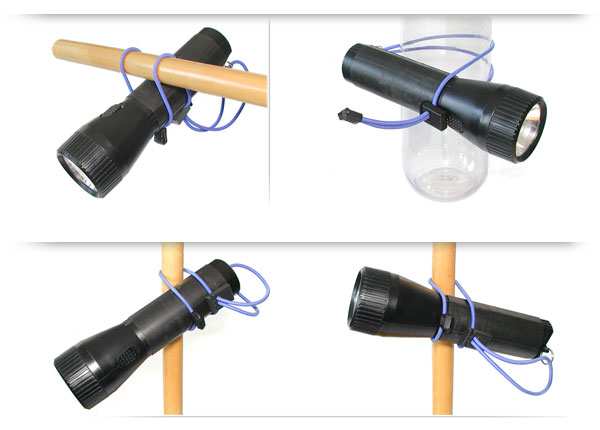 How to make it

Materials :
1. Elastic cord/ shock cord: 70 cm long, diameter/size:
- 3 mm or 1/8 inch for 2AAA flashlights
- 3,5- 4 mm or 5/32 inch for 2AA- 2D flashlights
2. Cord lock : with a single hole and a strong spring.
3. Keyring/ split ring : 10- 20 mm
4. Rubber grip/sleeve, made from self fusing silicone rubber tape or a bicycle inner tube.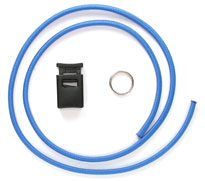 Make the elastic lanyard like shown below.


Make the rubber grip/sleeve in one of these ways:

Alternative 1: from a bicycle inner tube
- The tube inside diameter : 2-5 mm smaller than the flashlight handle.
- Lenght : as long as the flashlight handle .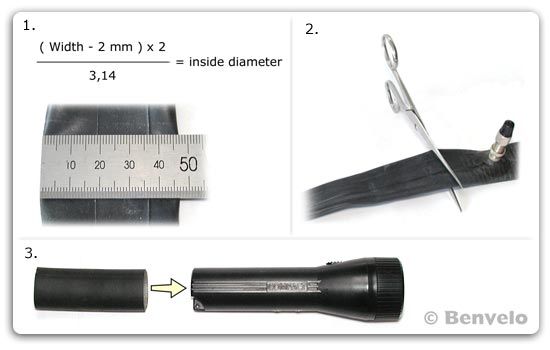 Alternative 2:
The rubber grip can also be made by using a self fusing silicone tape
Tips:
The lanyard can be fastened with a cable tie if the flashlight lacks a lanyard hole.




Copyright © Benny Johansson